What is International Women's Day?
I noticed last year, and I'm usually late to notice these trends so maybe this has been going on for longer, women everywhere online have started to celebrate a holiday called "International Women's Day."  Sometimes it is celebrated by going on strike and refusing to work or show up to their obligations.  And sometimes it's simply celebrated by posting a photo online of the woman standing there, looking proud, and wearing a shirt with this on it… (CONTINUE READING)
---
There's Beauty in the Valley of Humiliation
The Valley of Humiliation in John Bunyan's Pilgrim's Progress, is an allegory to when we go through extremely difficult seasons of being humbled.  It can be from friends, but most likely the humbling or humiliation comes from people we call enemies.  It might not come from a person themselves at all, however, but simply be a time or season in your life when everything seems to be going terribly wrong, or you have no direction or can't discern anymore from God which way is right to take.  Often it is a combination of all these things, which is what Pilgrim's Progress describes, and is a season of affliction coupled with attacks meant to humiliate.  Whatever this Valley may look like at a certain time is not as important compared to the necessity of this being something you need to learn how to handle, and how to handle well… (CONTINUE READING)
---
Dress Like This & You'll Scare the Good Men Away
Lord have mercy!  This is just insane.  I feel sorry for this woman, celebrity Nicky Hilton, but oh. my. gosh.  I don't care WHAT is in fashion when you are a teen Little One, but you
ARE NOT GOING OUT OF THE HOUSE IN ANYTHING REMOTELY LIKE THIS.
And this was just days before this woman's wedding day, where she chose a much more flattering dress (thank goodness).  But the damage was already done to her reputation.  It was reported (and maybe caught on camera?) that she accidentally FLASHED people in the first dress… again, just days before her wedding :O 😦 .  You may think that because she found maybe a good man that you can pull this off, too, but no… don't even try that.  She's rich, Sweetie, and you're not a millionaire heiress lol! … (CONTINUE READING)
---
Life Should be Lived!
Your oldest brother took these pictures, Little One ❤ he has loved trying to operate a camera since probably age 4.  With setting certain limits on timing and place etc., I think it's important to allow kids the freedom to explore things that should be, just a little "too hard," for them.  Like letting a little one stir a sauce that isn't too hot, or make scrambled eggs and pancakes, or take pictures while a camera is securely fastened to them.
In short, I believe it's important to have an attitude that, 'life should be lived!'  To have a Joie de Vivre!  This is what your magical Nanny (my mother) taught me through the way she lived life with us, and it's what I want to teach and show you.  And you should make the effort (it's really in your best interest anyway), to repeat it with your own children 🙂 It just makes for a happier, more en-JOY-able life!… (CONTINUE READING)
---
Living By Faith is Probably the MOST Important Thing We'll Ever Show You
Not that we do it perfectly, but we are striving to set an example of what it looks like to live your life based upon total faith in God so that you and your brothers see our faith lived out as a witness to how great and faithful God, Himself, is.
Ever since the beginning of our marriage, before we even had kids, we knew we wanted to leave a legacy of faith within the hearts of our children – one that would hopefully extend far beyond our reach to the generations to come.  In the Proverbs 31 series, we looked at specific people from history – particularly the mothers since I am a mother – who by living out their faith in front of their children, were able to have faithful descendants that multiplied enormously in just 100 years time.  We looked at how dramatically this affected our nation by producing so many productive, Christian, members of society… (CONTINUE READING)
---
---
Men Don't Like Tattoos on Beautiful Women
This should be a given, but unfortunately, with our culture especially, it's "bad" to come out with truth like this.  First, I should admit that this is an "in general" post.  There ARE some men who like women with tattoos as visible and large as this lady's.  But MOST men are turned off by it.
It's just the way it is.
A woman's body is like a beautiful piece of artwork – and she is, as God made and designed the female body to look feminine and wonderfully made… (CONTINUE READING)
---
Actions Speak Louder than Words
This is a post I'm truly excited to write.  This phrase, Actions Speak Louder Than Words," is something my mother told me ALL. THE. TIME.
She also would say, "I'm sorry I can't hear you – your actions are just too loud!!"
I didn't realize how rare this was… to have a mom who actually held me accountable to what I said I would do – and who I said I wanted to be character-wise.  It's normal I think for women to lack a sense of insight into what they're actually doing – compared to what they say they want to do or are doing.  It's a huge disconnect that is so strange to see from the outside…. (CONTINUE READING)
---
You Will Have Deep Roots to Withstand Persecution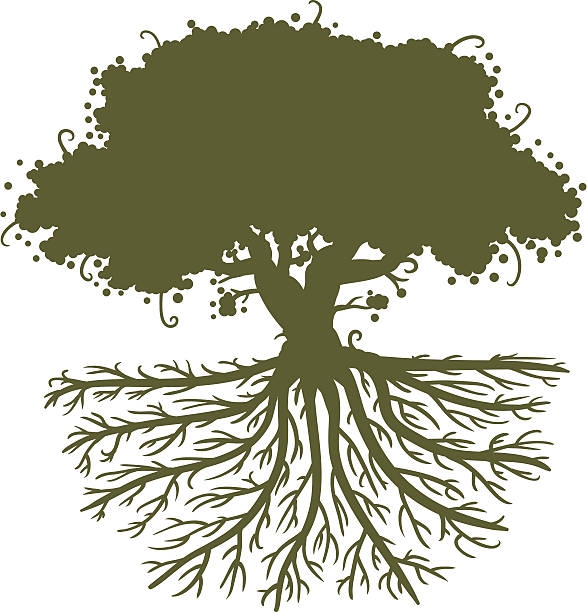 I keep referring to the series I wrote on the Proverbs 31 woman a couple of years ago, because I just can't get over the messages I discovered when creating the book for our family.  This verse in particular, just shows the incredible amount of boldness of faith this kind of attitude requires!
Its hard for me to put this topic into words, but I feel it's necessary in encouraging not only my daughter and women of my own family, but all spiritual daughters and sisters doing a good work for God.  This kind of boldness of faith, this kind of staying focused, it requires you as a woman to not be disturbed or shaken, even in extremely hard and difficult times.  It amazes me, the strength behind that kind of woman.  How I so long to become a woman that strong in the Lord – like Sarah who obeyed and  had "no fear."   I want the ability to look at something that may seem to be too much to deal with, have the wisdom to put things into perspective, and to look at things with a degree of humor and mirth!
---
You Were Prophesied Over as an Infant
Back almost 8 years ago, when we had our first child, we knew immediately we wanted to do a special Baby Blessing that our church offers.  It was so wonderful and so touching to bring our 2 week old baby to be blessed and prayed over in front of the church and with all the members praying for us as a couple and over him!  Very very touching ❤  We did the same with our second baby boy, and it was also so sweet.
But nothing like what I'm about to write to you, sweet girl, has ever happened to us before…. (CONTINUE READING)
____________________________________________________________________________________________
Rescue a Good Man from a Woman Like This
To my daughter, this is a topic that I find very important in determining your future, and understanding the value you will bring to your future husband.  Please read this man's comment about his experience living with a woman who literally destroyed his life.
I want you to find and marry a 
good
 man.  I want you, like your Grandmother wanted me, to find a man like this, and 
rescue
 him from this fate of marrying someone who will treat him in this way.  Good men like him deserve so much more.  And I want you to understand how to truly value your husband, as well as how to spot women like this who purposefully go after them in order to control them.  And when they 
can't
 control them, they betray them in the most painful little ways that add up overtime, making their marriages needlessly painful over the decades of life… (
CONTINUE READING
)
____________________________________________________________________________________________
You Will Grow into Your Feminine Beauty
I am a major book worm.  In case you haven't noticed that I've NEVER changed the cover of this blog in nearly 5 years!  Because books are life!  There is so much knowledge and wisdom and beauty to be found in other people's thoughts, that I can never get enough of reading it seems.  I had a few favorite books growing up – but Jane Eyre is hands-down one of the most memorable ones, and one that I STILL cannot get enough of!  I loved Jane Eyre because I was (what I thought of anyway) an ugly-duckingly, and she gave me hope LOL!  Growing into my femininity and beauty has been a long journey for me, and one that I hope I'll be able to help my daughter navigate well in the future…. (CONTINUE READING)
____________________________________________________________________________________________
Be the One He's Thankful He Married
Somehow it came up in those hours of talking, about my husband's past – and he told me about a girl he had really liked in high school (he's told me before, we both know about each other's past relationships) – he thought she was gorgeous and just the perfect angel he'd love to marry – but he was too shy to ever have asked her.  If you've read our story, him being… (CONTINUE READING)
___________________________________________________________________________________________
Your Beauty Will Fade
I do think about aging quite a bit, to me it's nice, but I'm also aware that maybe it hasn't really "hit" me yet.  When I'm sleep deprived, which is more often than not these days 🙂 , I DO feel like the Crypt Keeper lol.  But when our baby girl actually goes the full night sleeping (very rare), I wake up and feel fresh again.  But I'm getting older, there's no mistaking that.  To me, aging is a privilege…. (CONTINUE READING)
____________________________________________________________________________________________
Keep it Classy
There's an woman I know who looks, acts, (and even talks!) very much like this beautiful woman in this video.  For some strange reason, she has decided to adopt me over this past year, lol, and taken me under her wing (in advice, elegant home party planning, ettiquite, proper form, entertaining higher ups, etc.), and helps me a lot with running the events I do for our wives organization.  Her level of sophistication and class has truly challenged me to step up the elegance and effort on my part.  Wow was I ever lacking in this area …. (GO TO VIDEO)
____________________________________________________________________________________________
Your Beauty is Worthless without Kindness
Every woman wants to feel as though she has beauty to give to this world, you can see it in the way little girls play dress up, twirl and dance around, and long for their fathers to think they're beautiful.  Even grown women enjoy getting dressed up for a formal with their husband, or for a night out to feel beautiful.  God created Eve with this deep desire in her heart to be the counterpart to Adam's masculinity, and bestowed on her the power and ability of giving the world feminine beauty…. (CONTINUE READING)
____________________________________________________________________________________________
You're Sensual Beauty is God-Given
Something I want my daughter to be very aware of, is how Christians get confused about how God created men and women and their respective sensualities.  She'll undoubtedly run into some Christians later in life who truly make her question whether or not it's "ok" for women to be sexually attractive.  She'll wonder is it ok for a single Christian woman to be sexually attractive to godly men or if it's wiser to somehow hide her physical beauty?  Is it ok for a married Christian woman to be sexually attractive or should she ONLY be considered sexually attractive at home for her husband's eyes? …. (CONTINUE READING)
____________________________________________________________________________________________
Don't Be a Material Girl
So I mentioned I wanted to start a small series on just writing out things I really would love my daughter to grow up hearing from me constantly… yep I'll be that kind of mom who kind of somewhat nags her about the real life realities I want her to have in the back of her mind.  I cannot tell you how many times I'll be doing something, and then I'll hear my mom's voice in the back of my head with something she'd say growing up that just rang SO true. …. (CONTINUE READING)
____________________________________________________________________________________________