Really it should be forgive the assumptions.
First you have to understand that a lot of people don't want to believe the facts.
They just don't.
They want to believe your husband is out there, along with all police in our country, killing blacks in the streets everyday for fun, they don't care about the reality that that's not happening, at all, statistically. 
In general, many people right now and for years, have not wanted to see the facts for what they are.  They want the sensationalized news stories.  They want to believe your officer is a bloodthirsty killer who's bent on killing black men.
You have to understand and accept they hold these assumptions.
They want to see your husband as only an impersonal SOB who is only out to enforce law, and even though you know and have seen he's not like that on the job, and that many of the men and women he works with just aren't like that at all, it will not matter to a lot of people.
Father forgive them, for they know not what they do.
You have to just accept that a lot of people assume your husband only cares about a paycheck. 
And they could care less about his death.
As they sit comfortably in their homes, criticizing courageous men out sacrificing for them to be able to sit on their butts and criticize, you'll have to decide to look beyond their ignorant assumptions, your husband (and many others) will do what's right by them anyway. 
You've seen him promise this, right after reading their attempts to tear him and other officers down.
Father forgive them, for they know not what they do.
You will see people slander your husband by giving testimony that they had a single bad experience with a police officer, and try to make others believe all of them are like that.  They'll readily provide this covert form of false testimony against 1,000's of men and women they don't even know; you will see this and yes, of course, it will rightfully anger you.  But you'll have to look beyond their ignorance and slander and readiness to make other people believe lies about your husband and all officers due to their ONE bad experience.  It's painful, I totally 100% get it.  It's very painful to know so many people not only hate your husband, but they actively try to get more and more people to see him and automatically assume he's all things evil.  I've seen how this can wear police wives and their children down, year after year, when they don't have a spiritual anchor to withstand that kind of diabolical mission against their husband (and collectively, their entire family).  They aren't thinking of your family, of your children's faces as they look up to their dad, a hero who would give his life to save other people because he's fulfilling a mission he would die for.  They aren't thinking of the seeds they sow into the hearts of police themselves, or their wives or their children.  They don't see the destruction they're causing emotionally and spiritually.
Father forgive them, for they know not what they do.
But you have to remind yourself this battle isn't just him vs. them.
While they become and are part of a Satanic plan to bring down the entire system, your husband is just one part of it they are ultimately going up against.  This is bigger than merely feeling offended, it's a spiritual battle over our land and over keeping evil in check.  And quite frankly, I don't believe they understand what the alternative is when police start to walk away altogether (or are abolished like many are calling for).  They do not know what they are doing, because they can't (and probably will never) spiritually, "see," what they're doing.  They are spiritually blind, and carrying out a diabolical mission.
Father forgive them, for they know not what they do.
Your husband's mission is pretty serious.  It's actually in the Bible, even though many police officers themselves don't know this as they were never taught biblical Truth.  Many went into this job because they felt a strong urge to protect others.  A strange (and what I'd call divine) prompting to sacrificially put their own bodies, minds and souls in harm's way so that they can help others out of horrible situations.
When other people are running the opposite direction in fear, your husband is the one running in toward the danger to face it, and neutralize it!
He is a totally different kind of man, and God made him uniquely that way in order to fulfill a divine calling He placed on your husband's life.
One man my husband worked with and went through the academy with, went into this job because he himself was a victim of domestic violence as a child.  He also knows others who were as well, and wanted to be the change they wanted to see.  Many of them went into this so that they could literally be the light and goodness that God wants us to be to the world.  It's always been ironic to me that even secular police officers are showing God's love to the lost, the broken, the orphans, the abused, the widows, and basically all the forgotten people much much more than most Christians ever will do in their entire lifetime!  
Biblically, to be a Police Officer is to be a, "Minister of God," to the people.  But this is not some kind of for-show Priest with decorative robes, your husband is called to be a different kind of, "Minister of God," as he is specifically called to fight against evil in the flesh and spirit, being called, "Avengers of God's Wrath," on evildoers.
It is a fearsome mission and calling, one that only a certain kind of person can perform, and like everything God establishes, Satan wants to see it abolished.  Satan wants that line, the men and women who hold that line, between good and evil, to be erased.
He wants to see police officers overwhelmed,
giving up,
quitting and retiring early,
feeling defeated,
feeling like no one supports them
or that the support is no longer enough.
Satan wants to see departments
defunded and abolished,
so that he can have a more free evil reign
than we've ever seen in this country.
You will feel like Mary looking on, watching so much hatred, evil, and ignorance thrown at the one you love who you know has done nothing to deserve it.
Father forgive them, for they know not what they do.
You have to accept that your husband may be injured or killed even though he tried to do everything right and loved people.
Father forgive them, for they know not what they do.
We've seen now for years that even while we're burying one officer, the BLM kills two and celebrates it.
Father forgive them, for they know not what they do.
Quite literally, many cities are offering up their police officers to be crucified by the public.  Anyone who is participating in this by giving their stories of how they one time knew one bad cop, they are also contributing to the problem.  Spiritually, I believe they also will be held accountable for participating in the crucifixion of the ones who did, and have done, nothing wrong.
And yes, we as wives, police wives who support our husbands, we still have to forgive all these unfair and sometimes even evil, assumptions and actions against the man we passionately love.
It feels very wrong, very evil to see people who you know have retreated in their life, given up on society as a whole, and have absolutely zero passion to help others other than their own immediate family, criticize your husband who you watch every day go out and give his own mind, body and spirit for people he doesn't know.
The only response to things like that is exactly what Jesus said about the people who were crucifying Him…
"Father forgive them, for they know not what they do."
And I do truly believe this.  I do not believe many of the people who hold these beliefs understand the underlying spiritual battle overcoming our country at this moment.  I don't believe they understand or, "know," they're picking the side that they won't want to win.  They don't understand what they're doing to our good officers.  They don't understand what they're doing to their wives and the hearts of their children as they see and watch so many people want to not support their fathers (who they see as heroes and rightfully so).
Our children will eventually also have this choice.  Will they see all this evil and ignorance and become bitter and resentful (or even downright hateful toward people)?  Or will they choose to forgive them as being willfully spiritually blind and part of a plan that Satan is conveniently using at the moment to gain more control?
We have to show our children, through example, how to deal with all the ignorant and even evil assumptions about good men like their dad.  How to forgive all the ignorant or evil assumptions.
Father forgive them, for they know not what they do.
As police officers are being murdered even during the daytime, just sitting in their cars, these onlookers are criticizing them from the safety of their homes.
Father forgive them, for they know not what they do.
I remember exactly where I was the day I found out one of my husband's fellow officers was murdered like that, just sitting in his car, finishing up a report.  It was Ben Marconi, a handsome man, a grandfather.  He had touched countless people with the love he had (yes, even many people in the streets and general public!).  He was murdered by a black man for no reason other than evil.
I cried so hard at his funeral.  I had to actually go and completely redo all my makeup because I was supposed to be serving food there, and almost couldn't anymore.  I've been to a few of my husband's coworkers funerals now, and it does not get easier, if anything, it just gets harder.
Each one did not deserve to die.
Each one died a martyrs death, giving their life for something they believed in that was more than themselves. Being Ministers of God, they were murdered.
Father forgive them, for they know not what they do.
And to make things harder, after each one's death, I'd always see people just shrug their shoulders and either claim they had it coming for doing a job so dangerous, or criticize officers overall for something they personally had against police in general.  Yes, many are sympathetic, but the loudest voices often are not, and police families encounter those voices more often than you know, and it's very hard to deal with.
Father forgive them, for they know not what they do.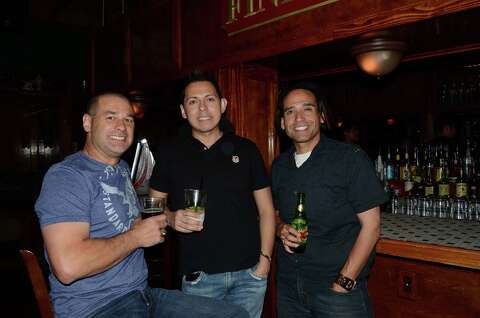 Surviving that kind of pain in your heart is not possible without relying on God's strength and His grace for you to continually grant forgiveness.  I do think it may be a little of what Mary felt when watching her son who she loved so much, become a martyr.
Not only does your husband give his life daily to help people he doesn't know, he also does this for people he knows hates him, even for people who may be evil!  They all do this, I've known so many now who daily get up and choose this as a form of a calling.  Many of them can't even explain what it is, but they have this drive to help people, and it is the most inspiring thing I've ever come across.
It's inspiring because it models almost exactly what Jesus did for us.  He died, He gave His life sacrificially for people who not only were sinners, but also for the people who spit on Him, cursed Him, and beat Him and killed Him.
How on earth do you become a wife who supports her husband in what looks like a crazy and dangerous mission of martyrdom?
A mission so many are not only distastefully ungrateful for,
but downright despise him for
and want him dead?
For so many years before Ferguson and even a couple after, I was trying to do this in my own strength, thinking I was still relying on God.  It's overwhelming when we try to do something as hard as this without relying on God's strength and grace to continually forgive and forgive and forgive.
How many times are we supposed to forgive these people who either choose to misrepresent our husbands, or intentionally cause them evil and their families harm?
Jesus said 70 times 7, which implies continual forgiveness and grace.
Continual.
I'm not saying this is easy… it is INCREDIBLY hard to love and forgive our enemies.  Especially when these people are increasing in evil, and going after our husbands and their coworkers.
Yesterday we had a police family that used to live in the neighborhood we lived in (back when we lived within the city), who just had their house shot up by a drive by shooting that seemed to be targeting police officer families.
The house was hit with bullets and had his wife and children inside. My husband knows this officer.  And of course each one of us wives know it could have been us, it could have been our family.
And yet there are people who demand more officers should be forced to live by law within their own cities and have increased threats of having their children shot-up.  People who would never themselves live within cities like that, demand officers endanger their children by forcing them to live there, proposing the laws be changed to where we'd have to buy houses within the city.  How do you forgive people like that?  People who care nothing about you or your children's safety, and definitely do not care about your husband's?  How do you forgive their ignorance… their utter arrogance?
Father forgive them, for they know not what they do.
It is only by God's grace that I've found I'm able to continually forgive.  Without God's strength and grace, I know it would never be possible. All the emotions, the deep depression that can set in long-term, feeling anger, hatred, bitterness and resentment would eat a person alive who tried to forgive in their own strength. Over and over and over and over again.  It is, I've personally found, never-ending, the sheer ignorance and hatred you'll encounter against your husband and police officers like him everywhere.
How do you faithfully be your husband's helper, when it puts you and your family directly in the way of harm or death?  Is it even worth it at that point?
It is, if it's your husband's mission.
We've had over 200 police officers injured and I believe the count right now is at 18 outright murdered in all of this.  Those numbers are only in just roughly two weeks time, imagine what the total will be by the end of the year.  And we have become so used to this, that after George Floyd's death, we expected officers to be murdered, families to be targeted, and riots and violence.
And I strongly believe the future looks worse, as hard as that is to imagine.
Father forgive them,
for they know not what they do.