So during our summer vacations we usually make time to go to the movies each week during the, "Kids' Free Movie," day.  This past week was the first free movie of the season, and my husband took all of us to go see the Lego 2 movie that was showing (they typically show already released movies since they're free).  It was like an all-boy day, as we had our two sons and one of our oldest's good friends (baby girl got to hangout with Grandma 😉 ). ❤  I love being able to take their friends to fun things, get tons of candy at the Dollar Store, and splurge on Icee's when we get there!  As we were driving my husband and I listened to the cute things boys talk about to each other… it's just so sweet to me, their boy stuff.
The Lego Movie 2 was mostly centered on a analogous plot of the difficulty in managing playing with a younger sister, while trying to prevent the ever-looming, catastrophic event of Armamageddon (Are Mama Gets In(volved)!.  The general plot is funny, the jokes, sarcasm, and real life/other movie references are always interesting, and almost every kid (and parent) can relate perfectly to the delicate balance of siblings playing together nicely, or else their mama really does have to get in.  When mama gets in, "Armamageddon," all the lego worlds they've created are banished into the, "Bin of Stor-Age!"  A lot of it is simply hilarious, and the music is so kid-perfect there were kids dancing in the theater (ours, too).
It's a popular movie, apparently grossing over $191 million worldwide.
Yet the Lego Movie 2 is also pretty painful to watch, especially when you think about what it's trying to teach boys about their worth, what women want, and what women respond to.
The first Lego Movie already introduced us to the main male character, and supposed hero, Emmit Brickowski.  He's the typical depiction of a beta male, who tries too hard to please everyone, builds his life around everyone else's happiness, and truly believes his life is, "AWESOME," even though his emotions and results of his actions prove to him everyday, that it isn't.
He is the butt of every joke, no one believes in him, and even though he kind of gets the girl in the end, it's clear she's not really attracted to him much less truly in love with him.  He's the reason why both movies are painful to watch, and yet, in the second movie, it's taken too far.
In Lego Movie 2,
it's clear the writers try to present his pitiful character as being the kind of man all boys should try to be,
the kind of man women truly want.
I'm not trying to review that first movie, it annoyed me enough back then, but at least I could see it showed some glimmer of truth in that men like this aren't respected and aren't something boys should try to model themselves after.
Why on earth would they want to, with how horrible Emmet is treated (in both movies)??  What boy wants to grow up being constantly disrespected by all the women in his life and not valuable to his friends (or boss, or anyone)?  In short, what male child would see this movie, and think it was a good, Life Plan, to end up miserable?  It was a good teaching tool to our oldest, a cartoon-life example to use to show him how women (and most other people) treat men who act like Emmet.  This second movie, however, with it's outright teaching boys that this is what women want, was too much.  Coming from the point of view of a mom with two sons (who have friends we also care about), yes, it was painful to watch this movie, "teach," these boys we brought that women want weak, immature, naive men for romantic partners.  That is, undeniably, the opposite of what women actually want.  So let's be honest here, the Lego Movie 2 lies to children, and most devastatingly, to boys.
Red Pill Matrix References in Lego Movie 2
After the movie, my husband and I couldn't help but compare notes to how many blue pill and red pill truisms we found and referred to.  At one point, the only red pill aware character (who is of course, also made to be the male villain who tries to "ruin everything) even makes a reference to Emmet wanting to, "go back to the Matrix."  He was referencing the red pill lingo of when men prefer to go back to being, "blue pill," where they don't see that the entire society is trying to get them to build their lives around what women want, as opposed to what's truly beneficial or good for men.  Blue pill is a reference to being plugged in to the Matrix, whereas Red Pill references having your eyes opening, unplugging, and understanding the real nature of the world.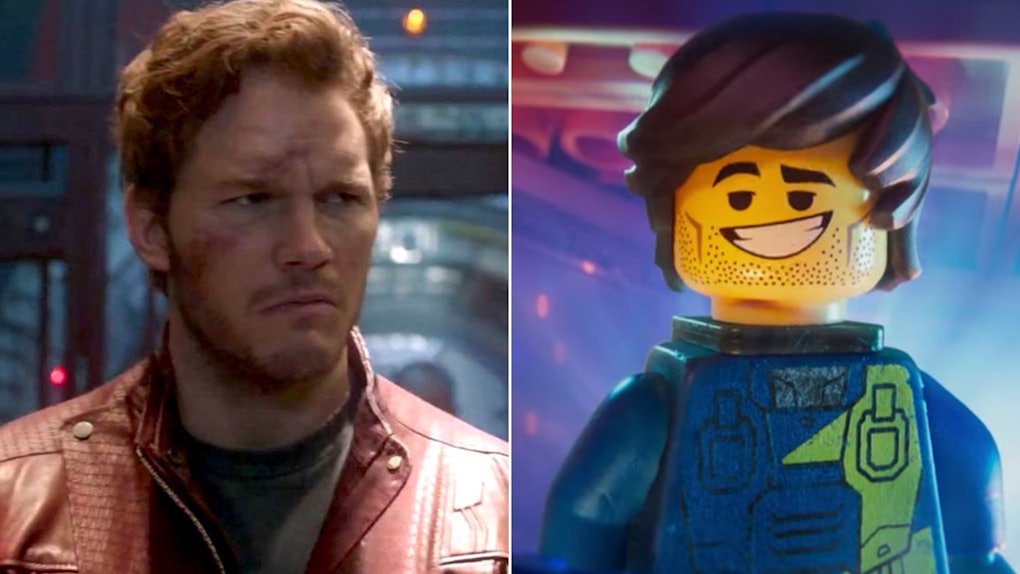 The red pill aware character who made this Matrix reference, is called Rex Dangervest, and is a knock-off of the real hero in Jurassic World, and voiced by the same actor, Christ Pratt.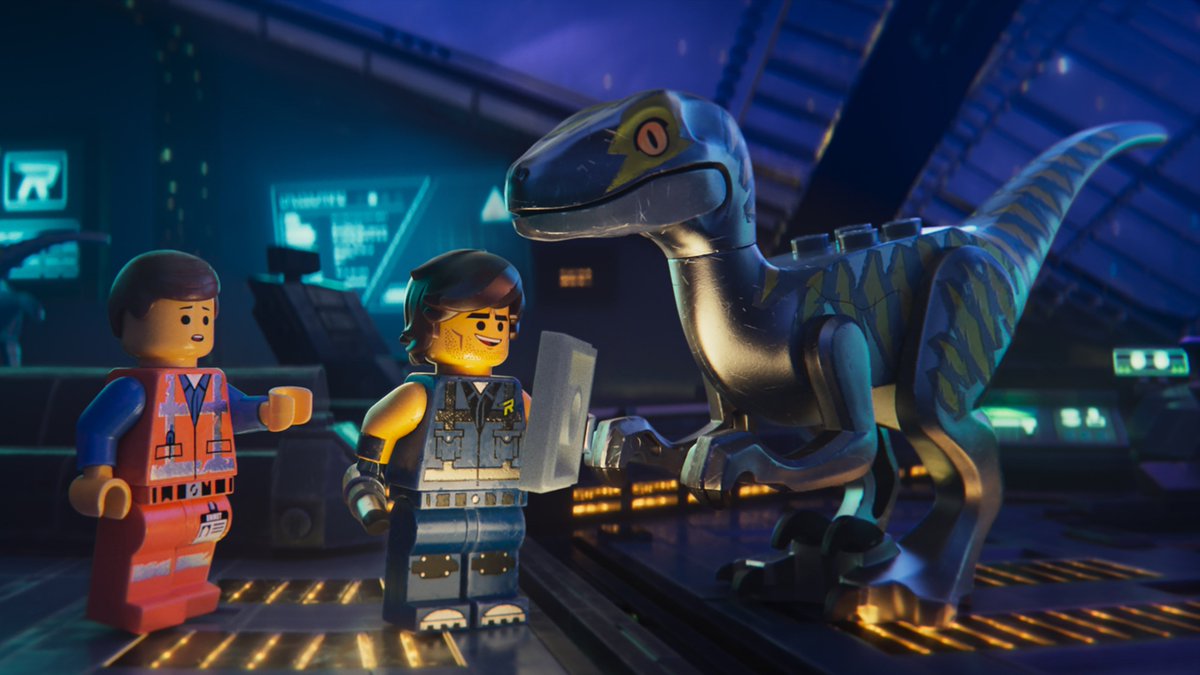 In Lego 2, Rex and his army of velociraptors are the bad guys, the guys trying to teach Emmet to stand up for himself, be tougher, be more… *gasp* masculine.
Let's all take 5 minutes to remember right now how Emmet was treated when he wasn't masculine.
Yea…
right…
his life was miserable.
In reality, Chris Pratt's character in Jurassic World, the same man villain-Rex is modeled after, was the tough, but kind and gentle, hero who saved everyone he possibly could, even going so far as to sacrifice himself for the benefit of others. He's also the velociraptors' "alpha male," leader, and is therefore able to somewhat control these dangerous dinosaurs and their killer instincts.
The fact that the Lego 2 movie rewrites this classic, good, alpha-male hero, into a villain to represent, "toxic masculinity," should tell you everything you need to know about the mindset of the creators.  
The message to boys is, "Don't be like Rex, don't be tough and capable.  Don't show, 'toxic masculinity.'  Be like Loser-Emmet instead!"  However, Chris Pratt's character was the hero who the two boys in the movie admired, respected, and chose to be with over their female relative who couldn't save them!  We can trust that Emmet's beta-male character, all sweet and naive and emotional, would not have been able to save as many lives as Pratt's character if Emmet was likewise transferred into Jurassic World.
But why did Lego 2 pick Chris Pratt's male hero to make a mockery and villain of?  Aside from having ample opportunities to make hilarious references to the raptors and his communication style, I think it may go a bit deeper than that.  The main female character in Jurassic World was the typical strong, I-don't-need-a-man, type who seemed successful at her job of running the dinosaur park.  But over the course of the movie, we watch our heroine leader make a series of devastatingly wrong leadership decisions that end in many people dying for her lack of perception of how dangerous the situation was all along.  Pratt's heroic male character is the only one pragmatic enough to see the situation for what it was (much like Rex in Lego 2), and has to constantly fix her mistakes, usually too late to save the many men who die because of her decisions.  His and her characters have a strong sexual chemistry, of course, that is made even more obvious by how annoyed she is at his personality.  In the end, she realizes how much she needed him to save everyone and she succumbs to their romance for, as they joke, "survival."  The subliminal message of the Jurassic World movie was,
"Toxic Masculinity may be annoying to women,
but boy it sure does save their asses (and their children)
when everything goes south!"
I loved this character, and our kids did, too.  He looks and acts very much like my own brother (who is a Chris Pratt doppelganger!!), so for our kids, it was like watching their Uncle on the screen… well, if their Uncle was a raptor trainer in a dinosaur world.  How cool is that?!?!
In Lego Movie 2, not only do we find Rex is a villain, the movie makes a plot twist by revealing he's actually Emmet – the man he turns into after being hardened by women's, and in general, people's true nature.  After spending years under the dryer, forgotten completely, he refashioned himself into a man who could take care of himself and didn't need saving from the female hero any longer.  He transformed into a real man who could not only save himself, but as Chris Pratt showed in his Jurassic World character, a man who could also save the masses in a crisis.
The movie, instead of admitting that yes, men are most beneficial to society when they are capable and masculine, takes it too far with Rex's character, revealing him as the villain who tries to destroy love and everything good found in two worlds (the masculine represented by the brother's lego world and the feminine represented by the sister's "Systar System" of girlie legos) working together.  
Red pill Rex Wouldn't Exist without a Hardening of Blue pill Emmet's character
The honesty in this movie is interesting at times when contrasted to the overall goal of hiding the truth.  The writers admit to the audience that our tough and desirable Rex (knock off of Chris Pratt's Jurassic World hero) would not even exist if Lucy hadn't hurt Emmet (along with all his other friends) as bad as they initially did by leaving him under the dryer for years alone, and never coming back for him.  When Lucy does come back for him, he remains in his blue pill state and rejects everything good and masculine Rex was trying to teach him (that Lucy said she wanted).  As a result, Rex starts to vanish ala Back to the Future style, because now that Lucy came back for him, his alter-ego never gets to exist.  It's almost as if Feminist Females like Lucy realize, "Oh no!  Look at the red pill response we've created!" and want to bring their betas back (and old article of Rollo's).
And you know what? It's true that most men would never become red pill aware (Rex-Dangerous) if they weren't brutally forced to face the truth of female nature, either due to divorce or the series of heartbreaks we watch Emmet go through.  Most men are not naturally that self-aware due to the Matrix-like programming they go through in childhood and adolescence.  Some men are, but I think most just aren't.
We have to painfully watch Emmet go through the slow realizations that Lucy not only doesn't share his dream, she doesn't even appreciate what he's offering.  Lucy looks down on his, "naive," dream of owning a cute little house together and starting a life as a couple.  Let's not even mention that even when they weren't in a war he wasn't able to get her to settle down.  Is he naive for trying to start a life together in the midst of war?  At first glance, yes, but then we see Lucy's pessimistic and destructive attitude is the entire reason the war started in the first place, and it all starts to become more clear.
The movie shows a clip from the past where Emmet's ability to make peace with the Sister Aliens could have avoided the war in its entirety, if Lucy and the others only listened to him.  But as the movie keeps on teaching us, no one respects or listens to men like Emmet.  This isn't unfortunately just female nature, it's human nature in a nutshell.  His miserable life is unavoidable because of the way he behaves and allows himself to be treated.  He dreams of Lucy being in love with him, wanting to marry him and settle down, but the audience can painfully feel zero attraction or chemistry between them.  And yet Emmet still tries to bring her in on his dreams of building a picture-perfect life together, which realistically, would be anything but perfect!  It is the classic, "blue pill," form of male-reasoning and living in denial that leads to so many men being unhappily married to women who treat them like Lucy does, and never understanding what's wrong or what she really wants from him.
The physical struggle between Emmet and Rex was also interesting to watch and listen to, as they literally fought to the, "Lego death," close to the end of the movie.  It seemed to represent the internal struggle most men have with admitting the truth to themselves (with their blue pill self fighting against it, because the truth is painful).  Emmet (blue pill male) doesn't want to have to become Rex (red pill male), even though it would drastically make a lot of the problems in his life disappear (the main one being holding on to a woman like Lucy, who doesn't appreciate or admire him, and doesn't feel any chemistry for him).
Emmet can't become Rex, the more masculine version of himself, though, because the writers made sure Rex had all the exaggerated villain-esque and anti-social characteristics of male, "toxicity."  Instead of giving boys a good, balanced, masculine role model like Chris Pratt's initial character in Jurassic World, they give us (as the supposed hero) plain old Emmet the way he always was… all positive or masculine changes discarded.  The result of only seeing these two extremes presented as viable options for Emmet to become, fell flat, and didn't provide a positive ending for our tragic, "hero."
In the end, Lucy does say she preferred him the way he was before, "naive, sweet, and innocent."  She wasn't happy when he grew up and became tougher like she said she wanted initially.  And it's true, it didn't make her happy to see he didn't need her anymore to control and dictate his life.  Women like this routinely pick men they can control, because they don't want to look up to, respect, or God-forbid submit to a male figure (for all kinds of possible psychological reasons behind it).  But without the chemistry and actual love between them, Lucy's admission of love comes across as preferring Emmet to be "beta," or blue pill because back then he was more controllable.  When he was the old Emmet, and not tough and grown up and capable, he followed Lucy's lead, even though it would regularly lead to bad decisions like war occurring when it didn't have to.  Her exaggerated hostility toward everyone and anything is actually a kind of good example of toxic femininity that I don't think the Lego 2 creators bargained for us realizing.  Feminist movie, meet Irony. 😉
Lucy's Create Their Own Unhappiness
I had a friend who reminds me of Lucy, and who for years dated a man she would regularly complain about and stress herself out about, almost as though it was a new hobby she was taking up, which obviously, wasn't healthy for her.  Her boyfriend wasn't sexually attractive in her mind, she wanted him to lose weight (for his own health benefits so she said).  He was messy, and she expressed to me that she didn't think she could live with him being that way after marriage.  He played with Legos, and she viewed it as him being, "immature."  It just went on and on what an imperfect match they were.  Against all my advice to leave him alone, and find a man she already accepted and loved the way he was, she married him anyway, and we lost contact because I didn't want to see how the drama would play out in marriage.
Women like Lucy are already unhappy.  For whatever underlying psychological reasons, they don't want to come under the leadership of a masculine male, so they pick and hold on to men like Emmet, even though it tends to make them miserable.  And in truth, men like Emmet often don't want to lead in the relationship, it's much more comfortable for them to let the wife lead, or just be a passive, "partner." 
Women crave a man who will lead her, and lead her well.  And in a balanced marriage, masculinity and femininity work together.  But like Lucy finds out, women like this are in a Catch 22 – wanting their men to, "man-up," but then despising them when they do.  Psychologically, I believe women like this pick men like Emmet, for a reason – and that's important to remember when they're complaining about him.
Well, Lucy, you picked him!
All in all, at least we're able to use the movie as another teaching tool or manifestation of the way our culture wants to view men.  Even handsome heroes that save children (in movies) aren't immune to having their (good) virtues twisted to become, "toxic masculinity."
We should be thanking God for those male virtues, not shaming boys into rejecting them.