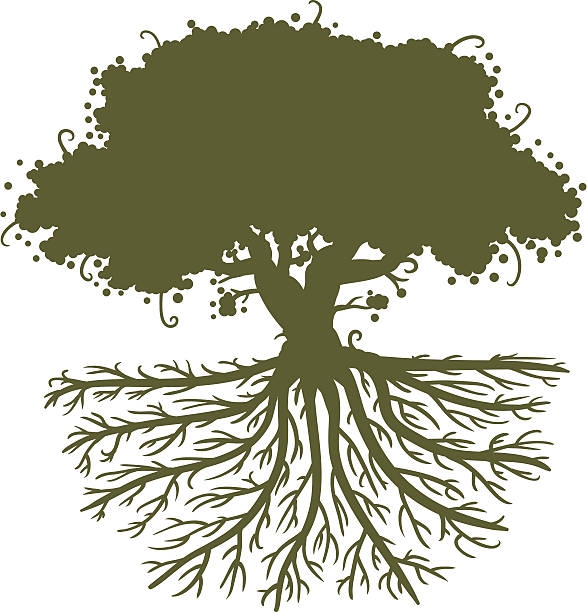 "Strength and honor are her clothing,
and she can laugh at the time to come."
Proverbs 31:25
I keep referring to the series I wrote on the Proverbs 31 woman a couple of years ago, because I just can't get over the messages I discovered when creating the book for our family.  This verse in particular, just shows the incredible amount of boldness of faith this kind of attitude requires!
Its hard for me to put this topic into words, but I feel it's necessary in encouraging not only my daughter and women of my own family, but all spiritual daughters and sisters doing a good work for God.  This kind of boldness of faith, this kind of staying focused, it requires you as a woman to not be disturbed or shaken, even in extremely hard and difficult times.  It amazes me, the strength behind that kind of woman.  How I so long to become a woman that strong in the Lord – like Sarah who obeyed and  had "no fear."   I want the ability to look at something that may seem to be too much to deal with, have the wisdom to put things into perspective, and to look at things with a degree of humor and mirth!
This is something that every person who takes a stand for God must grow through to spiritual maturity over.  It's what Paul described when he talked about how he persevered, having full confidence in the Lord's giving him competence (excellent ability to minister) in his ministry, and was able to endure some of the harshest forms of persecution.
From Paul:
"We have this kind of confidence toward God through Christ: not that we are competent in ourselves to consider anything as coming from ourselves, but our competence is from God.  He has made us competent to be ministers of a new covenant, not of the letter, but of the Spirit; for the letter kills, but the Spirit produces life." 2 Cor. 3:4-6
Our confidence in God reinforces our competence to be ministers of His Spirit through reaching His people.  It's interesting to me, how many times Paul talks about not giving up.  He endured so many afflictions, it is incredible how he soldiered on in his calling.  We must emulate him and his reliance on God for his strength and perseverance, or we will lose our influence by giving way to fear or discouragement.
"Therefore, since we have this ministry, as we have received mercy, we do not give up.  Instead we have renounced shameful secret things, not walking in deceit or distorting God's message, but in God's sight we commend ourselves to every person's conscience by an open display of the truth."
So again, he says, "we do not give up."  It must have been extremely tempting to give up doing the very hard, but very necessary and good things he was doing.  We have to keep in mind that his entire physical and mental being was subject to hardships and persecution that's hard to imagine.  He suffered not only physical beatings and shipwrecks (three!) where his life was endangered, but also the psychological trauma or continued and relentless persecution, extreme criticism, and slander and false accusation from powerful religious leaders of his day.  We shouldn't underestimate how much he went through, and the cost it was to him, as well as the great reward he received personally and spiritually, for doing so much for the Kingdom of Heaven.
And Paul also says that he and his followers commend themselves "to every person's conscience by an open display of the truth," – you can't do that unless you are completely 100% open with people, and therefore, opening yourself up to extremely harsh criticism, persecution, and being hated like Paul was.  Some of it will be right!  Most of it may not be, but it's very important to have like-minded believers, mentors, family members even, willing to criticize you to hold you accountable to continuing on in your goal and keeping on the course.
***
Let's go back to the Proverbs 31 woman again for a moment.  We know she doesn't easily give way to fear because of another verse as well:
"She has no fear for her household when it snows, for all in her household are doubly clothed."
Proverbs 31:21
We are instructed that she had "no fear" for her household because she not only was doing what she needed to do to provide for it (making their clothing and extra bed coverings vs. 22, never being idle but carefully watching over all the activities of her household vs. 27) but she was also relying FULLY on God for her provision.
It's not talked about very much in our modern churches, but usually in the Bible (except for a few instances) fear is actually a sin.  In most cases, giving way to fear was shameful because it revealed a lack of trust and faith in God.  Even when you look at how many times the Bible commands us not to fear, it's over 365 times, and "fear" itself is spoken of over 500 times in the Bible.  Fearing man is also a great sin; we are supposed to live for an audience of One.  Remember how Sarah was praised in the New Testament by Paul… for not giving way to fear but persevering by Abraham's side in obedience.
In fact, we are supposed to view our trials with joy!! (James 1:2-4).  We are supposed to view it as being effective and attaining the same treatment that the prophets of old received.  Having an attitude of a victim or "poor me, I'm being 'harassed'!!!" is not godly and doesn't produce anything good in you or anyone else.  Acting like a coward is never good… for a man or a woman.
"She is clothed with strength and dignity,
she can laugh at the time to come."
*
"Consider it a great joy, my brothers, whenever you experience various trials, knowing that the testing of your faith produces endurance.  But endurance must do its complete work, so that you may be mature and complete, lacking nothing."
So we are to view trials and persecutions as good for us ultimately!  Because we know that God will work all things according to His will, for the good of those called to Him (Romans 8:28).  We have to view it not as cowardly women who give up too soon, but as women "clothed with strength and dignity," who do not give way to fear or playing the victim, but instead choose to view it as a purifying process of discipline, meant to develop us into further maturity and completeness!
That change in mindset, amazes me so much!  It's the difference between cowardly resentfulness or pride in expecting to be above even the prophets or Jesus Himself in how you're treated, to humility and gratefulness for the opportunity to grow deeper and bolder in your faith.
***
The Virtuous Woman has Mirth
I've written another post specifically talking about the second phrase of this verse, that she "can laugh at the days to come," and how it means the ability to have mirth.
You can read the entire post if you'd like, it's short but full of the different facets of what that quality of character implies for a woman.
It doesn't mean not ever feeling the depth of tragedy in a family, or mourning, but it does mean to keep things in perspective with a healthy attitude of what truly matters in eternity, so that we're not rattled by hardships and trials or even persecution here on earth.
Again, the only way to have this attitude is to be continually focused on God and His opinion of us and rely on Him to set all things right when He sees fit to do so.
Women of WEAK (Selfish) Faith vs. The Proverbs 31 Woman-
There's a big difference between the way human nature prompts us to react when hard times come, compared to how the Proverbs 31 woman was said to respond.  Women who have a weak faith and get scared off too easily, typically are focusing on the wrong things altogether, and not keeping their eyes on Jesus for their strength and peace
The Bible says that women like this, those who put their trust in people and lose sight of how powerful God is even in hard times, are actually cursed women.  They end up "living in a salt land where no one lives," completely lose their influence over others for good, because they're swayed by fear of people, rather than in fully trusting in the Lord.
Cursed is the man who trusts in mankind, who makes human flesh his strength and turns his heart from the Lord.

He will be like a juniper in the Arabah; he cannot see when good comes but dwells in the parched places in the wilderness, in a salt land where no one lives.

Blessed is the man who trusts in the Lord, whose confidence indeed is the Lord.

He will be like a tree planted by water; it sends its roots out toward a stream, it doesn't fear when heat comes and its foliage remains green.

It will not worry in a year of drought or cease producing fruit.

I, the Lord, examine the mind, 

I test the heart 

to give each according to his way, according to what his actions deserve.

Jeremiah 17:5-8,10
See these two examples contrasted together?  One woman is cursed and loses their influence altogether, because she sinned against the Lord by giving way to fear in hard times.  The other is blessed because the Lord is her strength; she doesn't worry or fear when hard times come, and her "foliage remains green."  Her confidence is in the Lord, she has deep roots that she sends out toward a stream.  She "doesn't worry in a year of drought or cease producing fruit," which means she continues in the work God has for her, producing fruit in her life and in the lives of others.
When we start to take our eyes off of God and His goodness and promises for us, we falter in our faith like Peter did when he tried to walk on water, but then was scared when he saw the terror of the waves around him.  If we allow ourselves to be like that, we'll get scared, and end up not finishing what we said we'd start.
We want to have the kind of faith Paul described when he talked about keeping his eyes on the prize and running the race with endurance… not giving up even though he had tremendous hardships and beatings and shipwrecks, or giving in, even though he also had tremendous temptation to after going through so many trials and tribulations!
I'm even reminded here of Hebrews 11 where it talks about the heroes of faith in the past.  But remembering that passage would be remiss, if I forgot to include the very next passage of Hebrews 12, and how the entire purpose of Hebrews 11 (reminding us of those great heroes of faith) was to encourage us today to think about them as a "cloud of witnesses" encouraging us on to be bold like they were.
"Therefore, since we also have such a large cloud of witnesses surrounding us, let us lay aside every weight and the sin that so easily entangles us, and run with endurance the race that lies before us, keeping our eyes on Jesus, the source and perfecter of our faith, who for the joy that lay before Him endured a cross and despised the shame, and has sat down at the right hand of God's throne.

For consider Him who endured such hostility from sinners against Himself, so that you won't grow weary and lose heart.  In struggling against sin, you have no yet resisted to the point of shedding your blood.  And you have forgotten the exhortation that addresses you as sons:

'My son, do not take the Lord's discipline lightly,

or faint when you are reproved by Him;

for the Lord disciplines the one He loves,

and punishes every son whom He receives.'

Endure it then, as discipline: God is dealing with you as sons.  …

No discipline seems enjoyable at the time, but painful.  Later on, however, it yields the fruit of peace and righteousness to those who have been trained by it.

Therefore strengthen your tired hands and weakened knees, and make straight paths for your feet, so that what is lame may not be dislocated, but healed instead."

Hebrews 12:1-7; 11-12
One of the main reasons why I've continued writing even though I've come under attack or harassment (even to the point of fellow Christian women supposedly on "our side" calling for Child Protective Services to get involved and possibly take my children away based on false accusations), repeatedly throughout the years, is because I've been encouraged by reading Paul's descriptions of staying the course, even though no one was in his corner at the time, or came to his defense when his enemies were opposing him verbally.
I want to be like the woman who has the deep roots, so that when the "heat" comes, she's able to suffer it but with endurance and perseverance, allowing it to better her character over time.  Her foliage remains green even when other plants (with lesser root systems) get scorched by the sun, or wither away completely.  She still bears good fruit even while enduring difficulty or painful times of suffering, all because her confidence is in the Lord, and she continually trusts that He will give her competence through working in her.
Again, let me encourage you from Paul's own words about what he went through.  To me, it is a very great reminder to not be so proud, that I believe that I should be spared things even Jesus went through and did so with grace:
"We give no opportunity for stumbling to anyone, so taht the ministry will not be blamed.  But in everything, as God's ministers, we commend ourselves:

by great endurance,

by afflictions, by hardship,

by pressures,

by beatings, by imprisonments,

by riots, by labors,

by sleepless nights,

by times of hunger,

by purity, by knowledge,

by patience, by kindness,

by the Holy Spirit, by sincere love,

by the message of truth, by the power of God;

through weapons of righteousness on the right hand and the left,

through glory and dishonor,

through slander and good report;

labeled as "deceivers" yet we speak truth,

labeled as "unknown" yet we are recognized;

as dying and yet look – we still live;

as being chastened yet not killed;

as grieving yet always rejoicing;

as poor yet enriching many through our work;

as having nothing yet possessing everything.

You are not limited by us, but you are limited by your own affections (emotions)."

2 Cor. 6:3-10;12
If you're a young woman reading this, remember, this is not only for my own daughter's benefit, but to also benefit you.  Like Paul said, you are not limited by outside factors when being called to endure, instead you are limited by your own emotions and lack of faith and strength to endure and run the race and fight the good fight.
She sees her situation through open eyes:
A big part of being able to endure like this, is having a clear picture or clear mindset of what the end result is.  It's also being aware of Whose you are, and how supported you are.  You can only "see" that when you are in step with the Holy Spirit and allowing Him to reveal these things to you through Scripture (and being poured into daily, like I referenced before).
Again, let's look at how Paul stayed the course… what was his secret?
"Therefore we do not give up; even though our outer person is being destroyed, our inner person is being renewed day by day.

For our momentary light affliction is producing for us an absolutely incomparable eternal weight of glory.

So we do not focus on what is seen, but on what is unseen for what is seen is only temporary, but what is unseen is eternal and forever-lasting."

2 Cor. 4:16-18
His secret… his ability to persevere with such BOLD and lasting faith through so many ridiculous hardships, is:
Being renewed in his inner person, day by day (again, what I talked about here)
He knows this is only a "momentary light affliction" and that it is producing in them an "absolutely incomparable eternal weight of glory!"
He chooses not to focus on what is seen, but focuses on what is unseen
It's that simple really.  It's what I've been trying to say for years now here on this blog as I was going through my own trials and false accusations and harassment and threats to have my children taken away based on false accusations to CPS, or get my husband fired (and lose our sole income) etc.  How could I have endured all of that for so many years if it wasn't God supporting me and me going to Him daily for crucially needed spiritual renewal?
Something I heard a couple of years ago that helped me through those times of pressure and being slandered and falsely accused, was the story of Elisha when he was about to be attacked by the King of Aram's army.  He was with his servant, and his servant wasn't able to see the "unseen" like Elisha was – and therefore, his servant lacked the courage that Elisha had.
"When the servant of the man osup and went out early the next morning, an army with horses and chariots had surrounded the city. "Oh no, my lord! What shall we do?" the servant asked.

"Don't be afraid," the prophet answered. "Those who are with us are more than those who are with them."

And Elisha prayed, "Open his eyes, Lord, so that he may see."

Then the Lord opened the servant's eyes, and he looked and saw the hills full of horses and chariots of fire all around Elisha."

2 Kings 6:15-17
Hopefully this rather long post sinks in deep to your heart, Little One.  May you never fear man, but always put your hope and trust in the Lord, who will sustain you while you pass through the fire or the waters, and who will develop your faith into this kind of bold faith that lasts through your lifetime.
May you be like Paul, and focus not on what is seen (that may be admittedly terrifying), but on what is unseen, and remember the "cloud of witnesses," surrounding you, encouraging you to run the race with perseverance.  We do not fight this fight alone.  The entire mass of heroes of faith are hoping that you will persevere and not give up.
Reread all these Scriptures as often as you need to, to give you the ability to keep on pressing on.  The Word of the Lord is your strength, as well as the joy it is to experience these things like the prophets of old did.
You will have victory if you persevere and do not grow weary doing good, for the Bible says that you will reap your reward in the proper time.
"Do not be deceived: God is not mocked, a man will reap what he sows…  So we must not get tired of doing good, for we will reap at the proper time if we don't give up."  Galatians 6:7,9
"By this I know that You delight in me:  my enemy does not shout in triumph over me!  You supported me because of my integrity and set me in Your presence forever."  Pslam 41:11-12